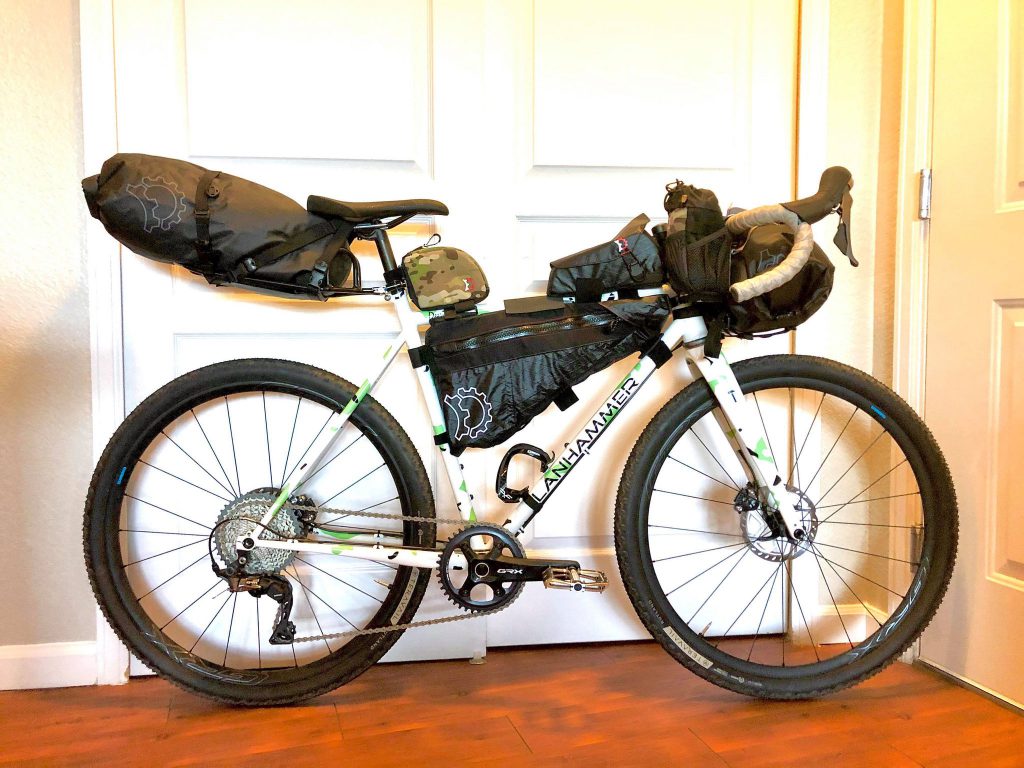 Dwight wanted a gravel bike with beefier tires for hauling camping gear around the Colorado mountains. His focus is more on comfort and secure handling than racing full speed across graded gravel roads on the plains. The frame is built from Columbus Zona tubing.
We decided on 650b wheels with bigger 47mm tires. The new gravel specific Shimano GRX groupset was chosen for this build. We used the entire setup, brakes, shifters, cranks, and derailleur with the goal to keep everything reliable and easy to service. This was my first build using Shimano flat mount calipers, and it came out pretty awesome. The smaller calipers fit into the frame really nicely.
The camo paint job was fun to execute. It's a hand painted base/clear paint job and 3 different colors. It gives this build a true backwoods adventure look.
Dwight rounded up the camping bags shown in the photos here from a variety of manufactures. You can really carry lots of gear on a bicycle like this.
I can't wait to hear about some overnight camping adventures when summer comes around.